Congrats to Junior Matt Campagnola & the PAL 16U AA, as well as Sophomore Logan Keil & LI Gulls 15U AAA who each respectively took home their New York State Championship. Both of these players and their teammates will be heading to Nationals for their respective age group and tier levels.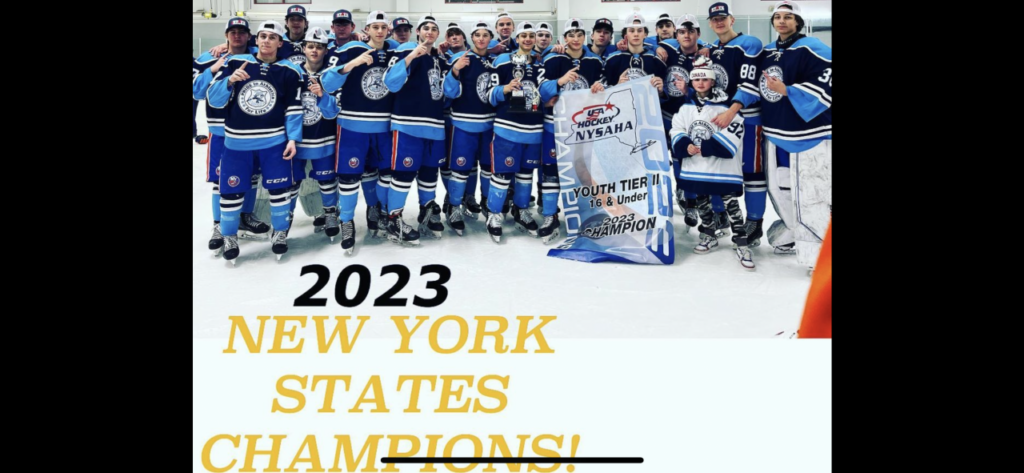 The PAL 16U AA posted a record this season of 50-10-5 winning the LI Hockey League for Travel two weeks ago and only to be eclipsed by winning the NY States Championship in Buffalo last evening. They will heading back to Buffalo from March 30th to April 3rd hoping for the same results, as they will play against 15 other States from around the United States at the Tier II level. Good luck to Matt and his teammates.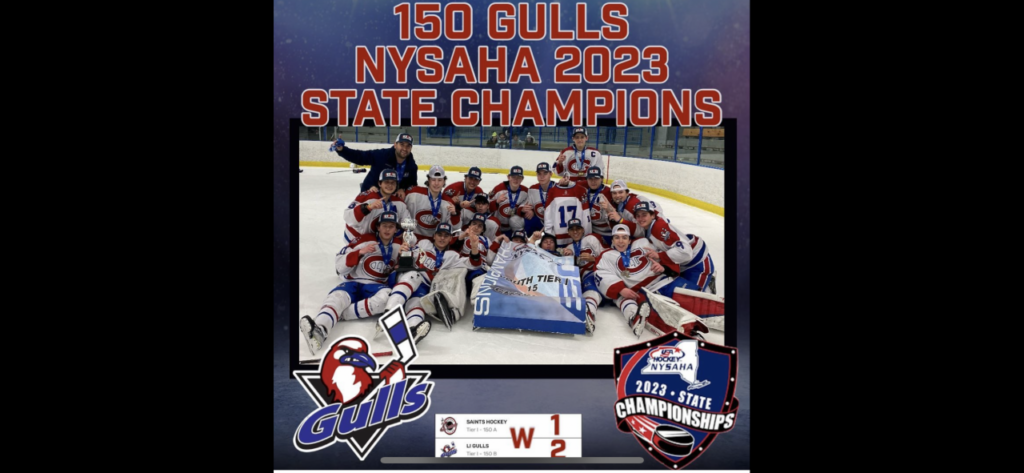 The LI Gulls program is a national powerhouse located here on Long Island, and the 15U AAA team may lead their program as the top team. Logan's team went 58-12-3 and ranked 7th in the country. They had to beat their local rivals of Bishop Kearney (Ranked 4th in the country) out of the Rochester area in the finals, with the winner moving on to the ultra competitive Tier 1 Nationals. In a close game Gulls came away with the win and a ticket to the Nationals in NJ. Good Luck Logan.
Other T-Birds who made the trip to States this past weekend were Senior Matteo Marchese with PAL 18U AAA squad and Freshmen Luke Savage with LI Gulls 14U AAA. Thank you all the players who represented the T-Birds program at the States this past weekend at Tier 1 and Tier 2 Levels. Let's also wish the following T-Birders best of luck this upcoming weekend at Tier III State Tournament: Senior George Vadyak with the 18U A Long Island Whalers/ Ryan Deluie 16U A Rinx Hockey/ Chris Esposito 16U A Rink Hockey/ Richie Westoff 16U A Rinx Hockey/ Reilly Hanley 14U A Dix Hills Hawks/ Larry Andres 14U A Dix Hill Hawks. Luck of the Irish on Friday and throughout the tournament.