After an exciting 2021/22 Varsity Hockey season, a good number of the Seniors are playing at the next level. Here is an update on some of the boys!
Kenny Corrao is skating for Keene St College in New Hampshire, playing Northeast Hockey Association Division II. Keene St College Owls play second teams from powerhouse programs such as Providence College, UNH, Northeastern, UMASS and more, https://keenestatecollegeowls.acha.hockeytech.com/. Kenny is the only New Yorker on a roster of 29 Players. Good Luck Kenny! Attached is a video of he program from 2020. https://www.youtube.com/watch?v=u0iUXlt6-z0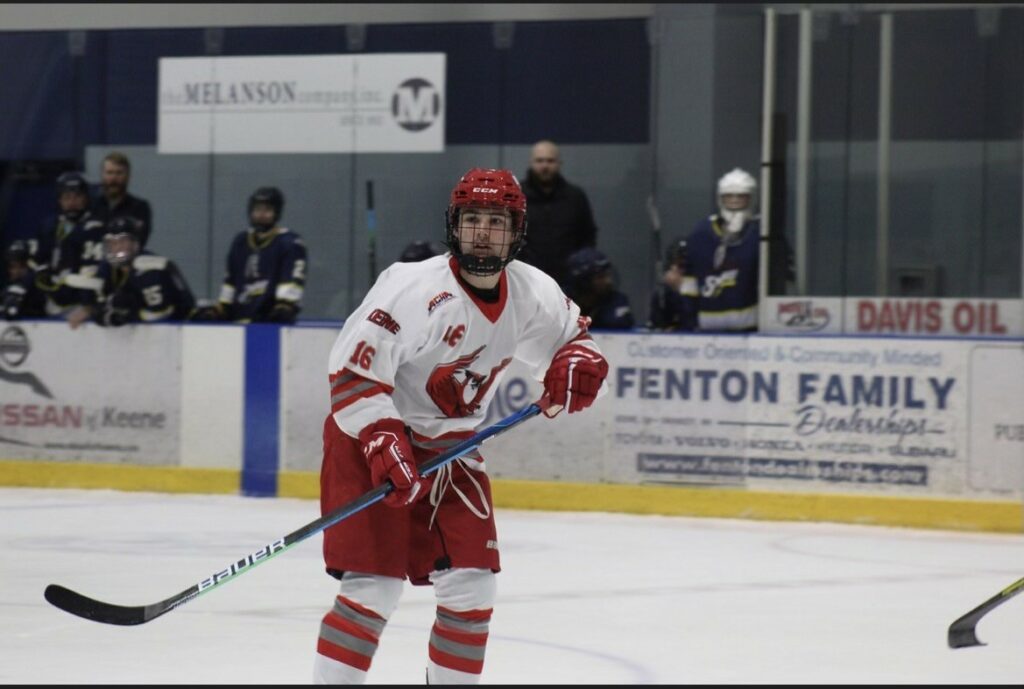 Evan Venth skates and schools at the SUNY Cortland. The Red Dragons compete as a Division III as a member of the State University of New York Athletic Conference. Evan will play a very competitive schedule against the likes of Power-House Plattsburgh & Hobart. Enjoy the atmosphere of Alumni Arena and we will be watching you in the SUNYAC Playoffs. https://www.cortlandreddragons.com/sports/mens-ice-hockey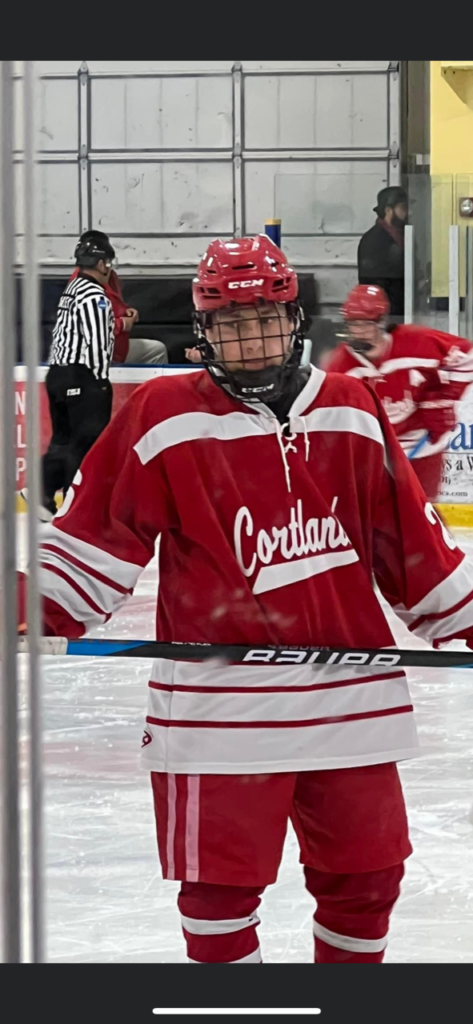 Jimmy Brady & Max Gorman classmates and teammates once again at the University of New Heaven, CT. The school participates in the American Collegiate Hockey Association Conference (ACHA III) competing against the likes of Central Connecticut, Sacred Heart, and other New England colleges. Hoping Max continues to dress to impress pre-game, and both boys kick butt in the class room and the locker room.
Justin Young continues his career at Siena College in Loudenville NY. Super East Collegiate Hockey League (SECHL) which is comprised of seven ACHA Colleges and Universities including; The United States Military Academy at West Point (Army), Clarkson University, Central Connecticut State University, Marist College, Montclair State University, and Sacred Heart University. Justin is teammates with long time friend and TBird rival, Patrick Rowan Captain of the 2022 St. Anthony's Friars. https://menshockey.siena.edu/
Colin Beisel is currently rostered between PAL Jr. Islanders NCDC squad and 18U AAA National Team. The NCDC (National Collegiate Development Conference) is an American Junior Division of hockey that produces many Division 1 Hockey Players. Continues to also have familiar defensive partner on occasion with Mateo Marchese and Joe Walsh between the pipes.
Joe Walsh is playing for the PAL Jr. Islanders 18U AAA National Team, coached by NHL former Goalie/GM Garth Snow. Joe is the team Number 1 back stop, with a top flight schedule playing against the best 2004/2005 in the country. Joe's goal is to play Top Level Junior Hockey next season and eventually at a Division 1 College Program. Mateo and Colin are happy to have him as the last line of defense!
Will Hayes attends Sacred Heart University and plays hockey on their D3 Squad competing in the Metropolitan Collegiate Hockey Conference (MCHC). Will's opponents Columbia University, St. Thomas of Aquinas, and his former teammates at New Haven Max Gorman and Jimmy Brady, along with former teammates Don Pace and Frank Saracino. Good Luck Will. https://www.sacredheartclubsports.com/sports/Ice_Hockey_-M-_D3/index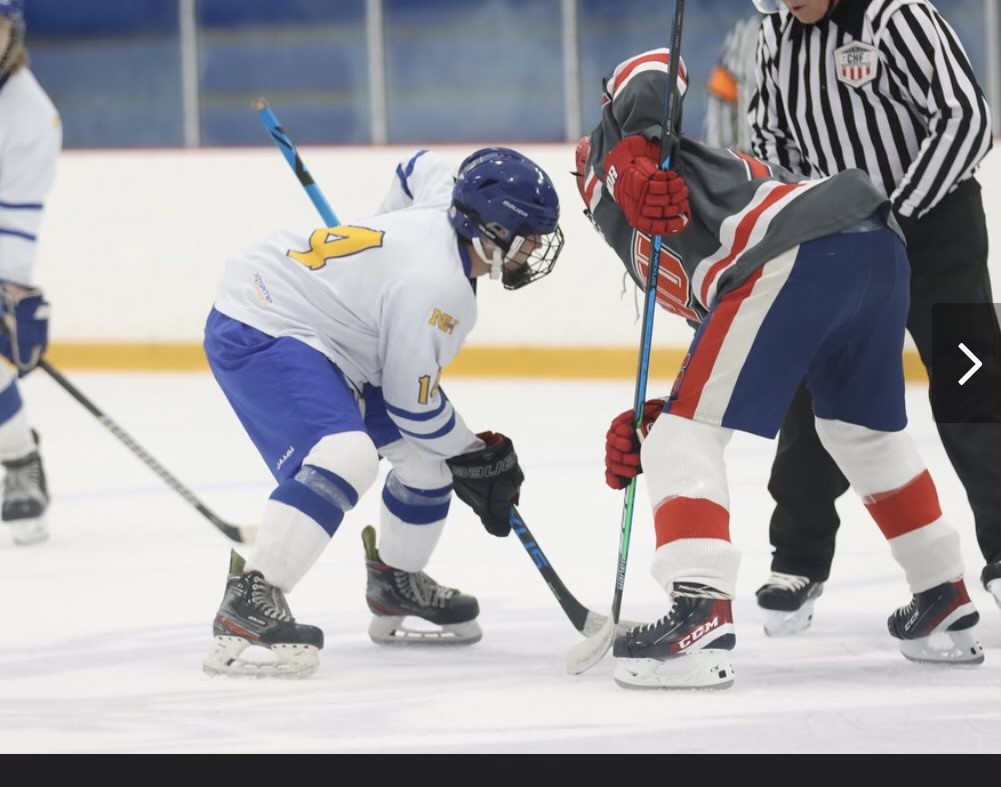 Don Pace and Frank Saracino will be teammates on the D3 Squad for the Farmingdale Rams. This is very strong local program fielding many familiar faces to the Suffolk County High School league. SUNY Farmingdale Rams play their games out of there home games out of Northwell at Eisenhower Park, https://www.fschockey.com/.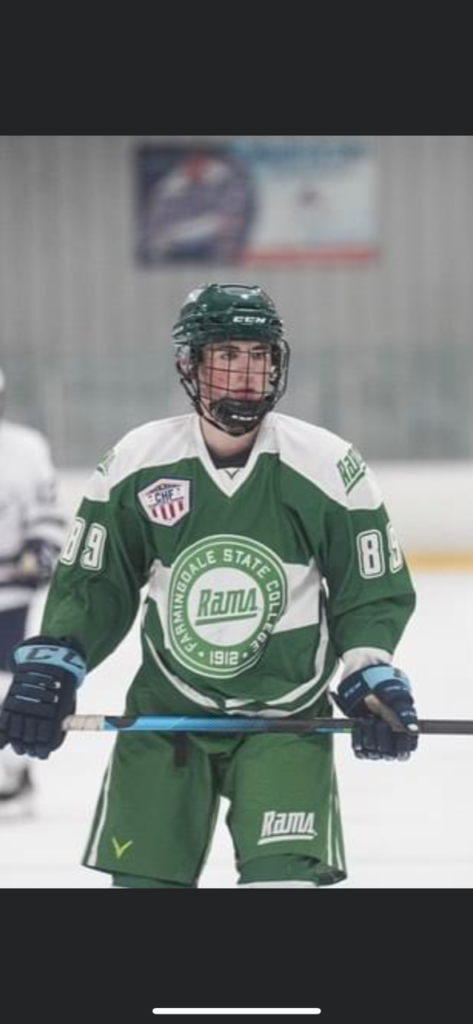 Good luck to all our graduate from the 2021/22 Team! We will try to keep you updated on the teammates and their first year after High School.