Like to wish our Seniors for the Class of 2023 the best of luck into the summer and the first year of college, employment, continued hockey careers, and all other options.
A big thank you to each of you and your families for the contributions to the T-Birds hockey program, helping us grow it to a stronger program today then when you started approx. 6 years ago.
Matteo Marchese
Ciaran Lenihan
Spencer Gray
Daniel Jung
George Vadyak
Jackson Tomforde
Noah Tloczkowski
Jack Keil
Dylan Treco
Sean Connolly
A special thank you to Coach George Vadyak and Coach Rick Tloczkowski for their time and dedication to the program over the past 6 and 7 years respecitively. They developed and coached with many of our graduating players, and have influenced some of our current varsity players. Their volunteered time and efforts have been much appreciated.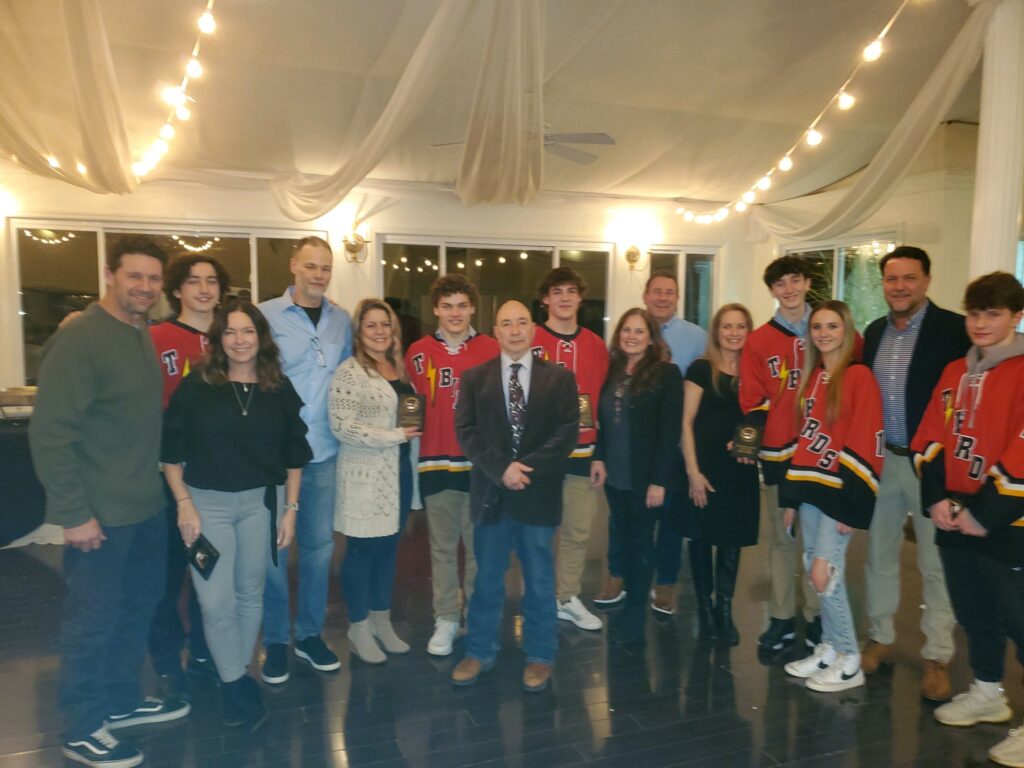 Enjoy your graduation ceremonies this week, enjoy the parties over the next few weeks, and say thank you to your Parents!
Thank you again from the T-Birds program: including teammates, underclassmen, coaches, and the board. Good Luck Gentlemen!