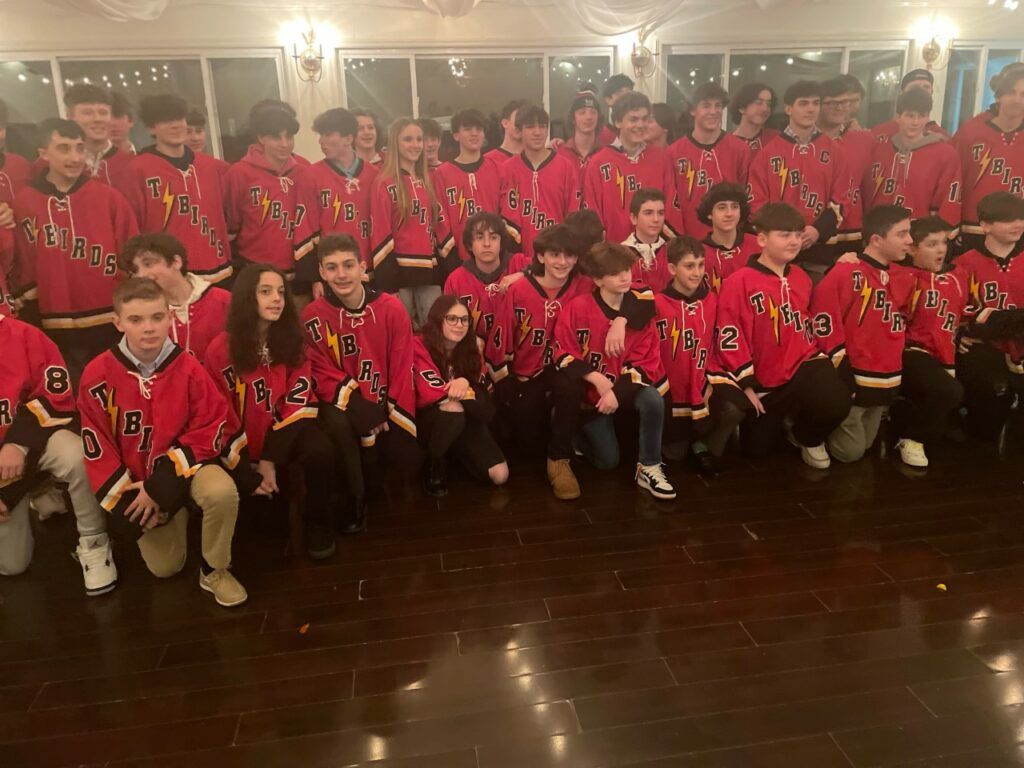 Last night our 2022/23 season came to finish. We highlighted the efforts of both the players, coaches, and parents for the year. Each player was issued some new T-Birds Swag with a Player Hoodie, and players were also presented individual awards and recognition.
The night should always present the growth of our Freshmen team, progression of the JV team, and the results of our Varsity team. But it also is a good time say a job well done, so below you will find our annual winners of Individual achievements:
Freshmen Team: AllStars – Mason Petry, Gavin Beisel, Joe Villani….. Best Defensemen – Joe Hippler…… Most Offensive – Vincent Miciletto…… TBird/Coaches Award – Julia Madonna… Most Improved – Bennett King……… Team MVP – Joe Villani
JV Team: AllStars – Josh King, Chris Esposito, Andrew Snyder…… Best Defensemen – Chris Esposito…….. Most Offensive – Paul Wagner…….. TBirds Award – Larry Andres…… Most Improved – Brady Hall Team MVP – Richie Westoff/ Alex Clark
Varsity Team: AllStars – Matteo Marchese, Jackson Tomforde, George Vadyak, Sean Connolly, Jack Keil…… Best Defensemen – George Vadyak….. Most Offensive – Ryan Fleischauer….. T-Birds Award – Sean Connolly Most Improved – Noah Tloczkowski …….. Team MVP – Matteo Marchese
Special Thank You to our programs coaches: Steve Neumann, John Ree, Darin King, John Jackalone, George Vadyak, & Rick Tloczkowski. Thank you to the Board Members Renee Madonna, Kelly Miciletto, Tony Mercado, Steve Neumann. As well as an appreciation for team manager Elizabeth Proscia, Nancy Clark, Jen Fleischauer, and Aimee Campagnola.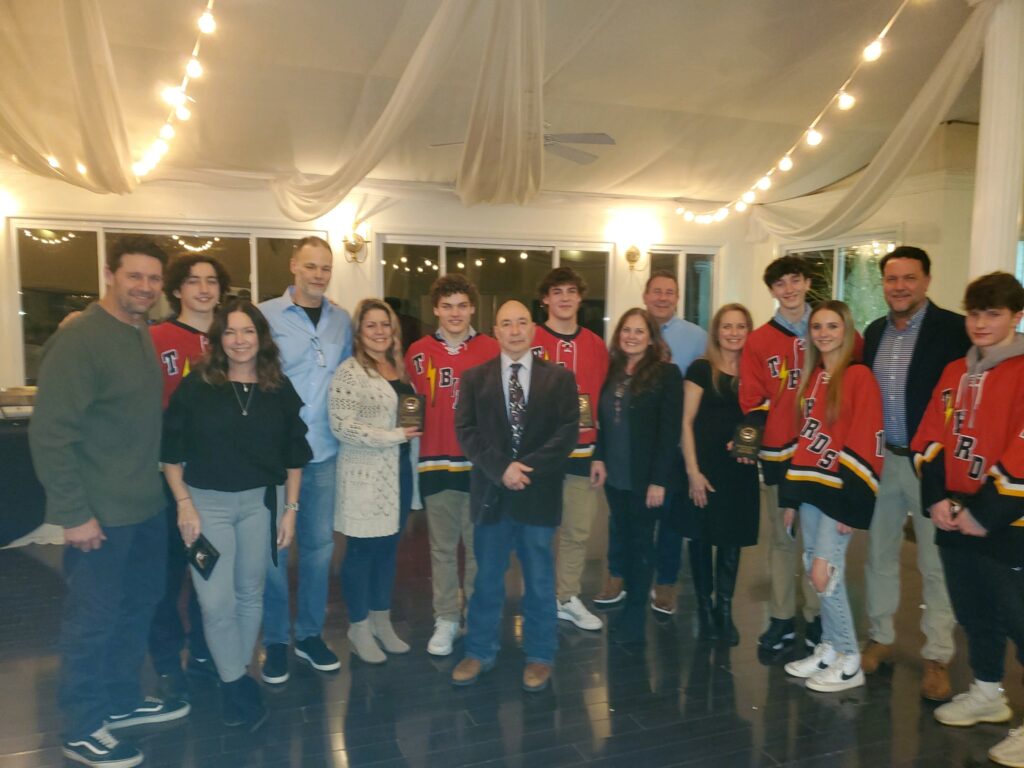 We also added a new award this season in honoring the spirit and dedication of Coach Neumann and Coach Ree to T-Birds Hockey, The Longevity Award. This is presented to the player and family who have played the maximum number of seasons with the T-Birds Hockey Program, 6 season for 7th, 8th, 9th, 10th, 11th, and 12th Grade. This years recipients are Sean Connolly, George Vadyak, Noah Tloczkowski, Ciaren Lenihan, & Dylan Treco – Congrats and above all THANK YOU all for the time contributed to the program.
Our Coach Nasta Scholarship award winner was Sean Connolly. Sean received a grant towards schooling for next year into college. Sean by nature is quiet, but a likeable leader amongst his peers, coaches and opponents – an outstanding character who cherished his 6 seasons with the program. Congrats to Sean and his family.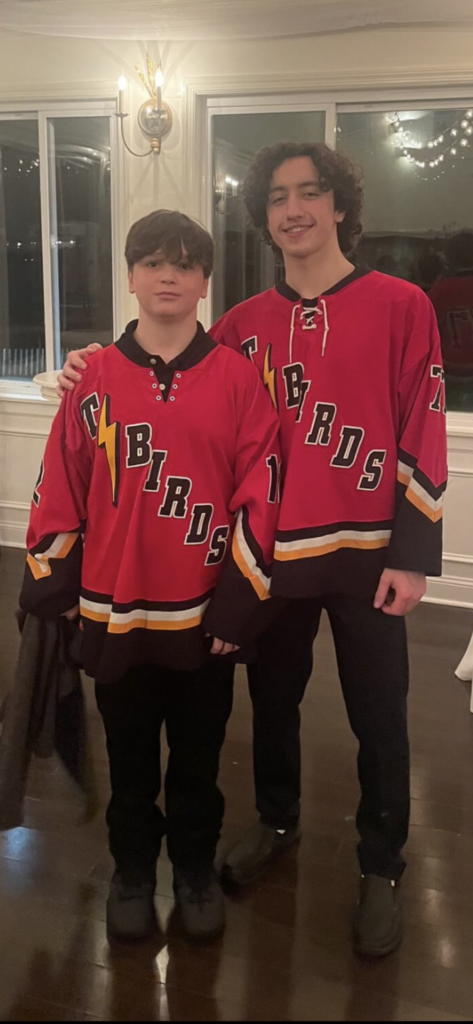 And finally a thank you our now Alumni 12th graders. Thank you for a great season this year and the past seasons. On to the next chapter in life, but remember you can always come home to the T-Birds!